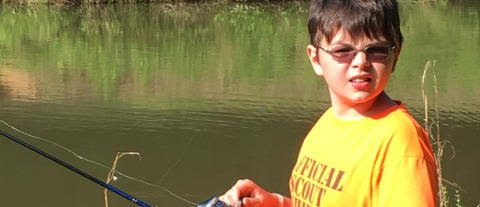 Welcome to the Troop 351 Website!
We meet on Monday nights 7-8:30 pm at Asbury United Methodist Church,
in the Hope Building (980 Hughes Road).
Current Announcements (February 15th)

Announcements:

No Regular Meeting on Monday

We will be having a merit badge and advancement workshop for anyone interested.
If you have any merit badges or rank requirements that you are working on and need to get signed off this is a great opportunity.
Class "B" shirts will be fine.

Ski Trip Sign Up

Since we will not have a traditional meeting on Monday we will need to finalize the ski trip roster through email.
I will send out a separate email with more details.

Picture Time

Dean Snow with Scout Shots will be here March 25th for our troop pictures.
Pictures will be from 6pm – 8:30pm.
More details to come.

Pack 83 Webelos Bridging into the Troop

Pack 83 will have their bridging ceremony on March 7th at Asbury and we will need some scout volunteers to help us welcome our 3 new scouts.
Scouts, please mark your calendar so we can show up in force to welcome our new friends.

Summer Camp

Camp Old Indian, June 16th -22nd , campsite Windy Hill
Summer Camp Payment Schedule

February 25th – $100
March 18th – $100
April 8th – $100
Total $300

 

Meetings:

Merit Badge & Advancement Workshop: February 18th
Next Meeting: February 25th
Next PLC:  March 25th

  

Merit Badges:

February: Snow Sports & First Aid
March: Scout Skills, Biking, & E. Prep

 

Outings:

February: Snow Skiing at Paoli Peaks Indiana, February 22nd – 24th

Estimated cost for the trip will be $150 plus money for food.

$150 will cover skiing, gas, equipment rental and hotel lodging
You will need money to cover 3-4 meals there and on the road.

We will leave Friday evening arriving late to Paoli Peaks and will have all day to ski Saturday and until lunch time on Sunday when we head home.
Please make your calendars this will be a fun trip.
This is a risk going late in February but it is the best date that fits with the troop calendar.  If the snow melts and we are unable to ski we will plan a backpacking trip as a backup.  Either way be sure to mark your calendar for a fun weekend with the troop.

March: Arsenal Bike Ride Campout 29th – 31st
April: Camporee at Sharon Johnston Park 16th – 28th
May: Sipsey Wilderness Backpacking TBD
June: Camp Old Indian Summer Camp 16th – 22nd
July: Scuba Diving TBD
August: Water Sports / Whitewater TBD

 

OA info:

Next Chapter Meeting: March 7th
New Round Table Location:

First United Methodist Church
120 Greene St. Huntsville, Al.

Find us Online!

 
Reminder: We are a FULL UNIFORM TROOP (Scout pants included).  Several boys have been coming to meetings out of uniform. The troop has several pairs of scout pants in the scout closet – Just look! WE WANT TO LOOK OUR BEST!!!
Updated: 1 Feb 2019