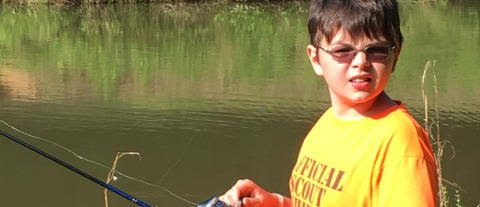 Welcome to the Troop 351 Website!
We meet on Monday nights 7-8:30 pm at Asbury United Methodist Church,
in the Hope Building (980 Hughes Road).
Current Announcements (January 20th)


Announcements:
Matthew McDaniel Eagle Project Work Day

January 25th 8 AM – 1 PM at Huntsville Botanical Gardens, we will be clearing out invasive plants and removing the debris.
Breakfast and Lunch will be provided along with drinks, show up 15 minutes early if you want breakfast.
Scouts need to have: Gloves, Long pants, protective eye wear, and Totin' chip.
Scouts may bring their own tools if desired, but tools will be provided

New Health Forms

Every year we all have to update our health forms and this year it is even more important. For 2020 the BSA health forms have changed and regardless of the date on your previous form we would like everyone to update to the new form. Below is a link to the form for you to complete and turn in to me.

PAST Time to Collect Annual Dues

Your dues must be paid before participating in the next troop outing to the beach
It is time again to collect dues for the upcoming year ($85 Scouts/$36 Adults).
We will begin collecting dues at meetings and would like to have all payments in by Monday, November25.
If I can answer any questions or you would like to know the exact amount in your scout account, feel free to email me.
I can also provide the balance at the time of payment. Thank you for your help!
Paul McIntosh – paulmcintosh@knology.net

Summer Camp at Camp Old Indian June 21st – 27th

We will request a date and are planning for June 21-27.
If you are interested in attending summer camp (and I hope you are) let Mr. Cooley know (jbcooley@cooleyhome.com)
Cost for camp is $300 with payments due in February, March and April.
You will also need to sign up for merit badge classes and let Mr. Cooley know.
For more information please refer back to the email sent December 28th.
With several leaders committed to the Philmont trip this is a great time for parents to come and enjoy camp with your scout.

We are always on the lookout for new leaders and parents that want to get more involved. Please let us know if you are looking for ways you can help the troop.

You can be a registered leader, merit badge counselor, trip planner, service project coordinator, etc.

Philmont Crew Weekly Training Hikes will start back on Sunday January 12th.
Yearly Planning Calendar
Meetings:
Next Meeting: January 27th Court of Honor
Next PLC: February 24th
Merit Badges:
Outings:
February 14th – 17th

3 day backpacking trip, Sipsey Wilderness
OA info:
Next Chapter Meeting: February 6th
Round Table Location:

First United Methodist Church
120 Greene St. Huntsville, Al.

Find us Online!