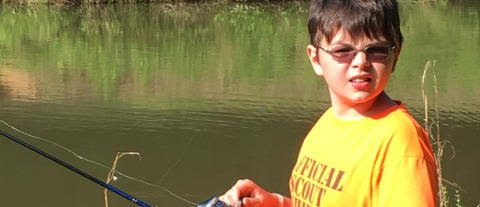 Welcome to the Troop 351 Website!
We meet on Monday nights 7-8:30 pm at Asbury United Methodist Church,
in the Hope Building (980 Hughes Road).
Current Announcements (May 20th)
Announcements:
Due to Memorial Day we will not have our regularly scheduled meeting and PLC on the 27th. In its place we will have a merit badge and advancement workshop for anyone that would like to attend and get a few things signed off.
Elliott Kliesner Eagle Court of Honor
Saturday May 18th at 11am
St. John the Baptist Catholic Church
Cotton Row Run
We will be helping with the race again on Memorial Day May 27th
There will not be an aid station at the finish line so we will have a new assignment this year.
Parents, please let me know if you can help, we need someone to coordinate and drivers.
Summer Camp Swim Test June 3rd at Madison YMCA 7pm.
Everyone, adults included need to complete a swim test before we leave for camp.
This will save us a bunch of time when we arrive to camp on that Saturday.
Cost is $5 per person unless you are a YMCA member.
Parents must sign a waiver when your scout arrives.
Do not leave your scout, as soon as they complete the swim test they will be done.
It is time for everyone to update their health form.
If you are going to camp you will need part A, B & C.
We will be scuba diving August 2nd – 4th off Panama City Beach
If you are planning on going and need to certify please let Mr. Ramsey know ASAP.
More information to come
Summer Camp
All summer camp money is due now, $300 total!
Be sure to sign up for camp and merit badges with Mr. Ogle.
Camp Old Indian, June 16th -22nd , campsite Windy Hill
Meetings:

May 20th – Regular Meeting and OA Elections
May 27th – Merit Badge and Advancement Workshop (no regular meeting)
June 3rd – Swim Test @ Madison YMCA (no regular meeting)
June 10th – Court of Honor and Summer Camp Q&A
June 17th – No Meeting (we will be at camp)
June 24th – Regular Meeting
Next PLC: At Camp
Merit Badges:
Outings:
May: Backpacking Walls of Jericho 18th
June: Camp Old Indian Summer Camp 16th – 22nd
July: Water Sports / Whitewater TBD
August: Panama City Beach Scuba Diving 2nd – 4th
OA info:
Next Chapter Meeting: Off for the summer
Round Table Location:

First United Methodist Church, 120 Greene St. Huntsville, AL

Find us Online!