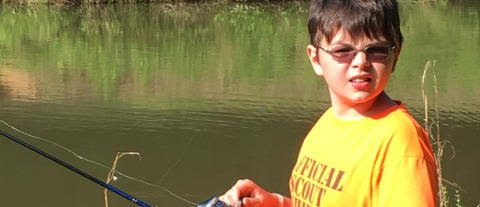 Welcome to the Troop 351 Website!
We meet on Monday nights 7-8:30 pm at Asbury United Methodist Church,
in the Hope Building (980 Hughes Road).
Announcements (Updated Monday, July 12th):
MEETING Monday Night
PLC July 26th
Meal planning for river rafting
Yearly planning campout? Can we do a bonfire, a few fun activities, and plan 2022 at a campout? What about a flag retirement?
Start thinking about 2022 and the types of campouts you like and merit badges you'd like to pursue.
Service Opportunity (Thank you Garrett G)Who: Military Order of the Purple Heart, Chapter 2212What: Observance for Purple Heart Day.  Chapter 2212 is requesting approximately 8 Boy Scouts to assist with set-up and tear down of the event (chairs, tables, tents).  When: Saturday, 7 August 2021 from 0800-1200.  Ceremony starts at 1000.  Where: Sparkman Park, Purple Heart Memorial, Adams Street, Hartselle, Alabama.  Why:  To assist the Military Order of the Purple Heart Chapter 2212 in conducting the Purple Heart Day observance ceremony.  
Even More Service, WHAAAT? Cotton Row Run will need volunteers on Monday September 6th.  More to come…
Committee
Want to see how the adult planning and business side of the troop works? The troop is boy lead; the activities we do and the badges we pursue are driven by the boys. The adult committee plays a role in making sure the boys have what they need and are guided forward in scouting. Its also represents another opportunity for adults to volunteer their time and help make the troop a success.
Be on the lookout for emails and invites from Mr. Cooley on how, where, when to speak with or get involved with the 351 troop committee.
River Rafting July 23 – Thank you for signing up its going to be awesome
Nantahala River – Bryson, NC
We'll leave on Friday, July 23rd from Asbury at 5pm and should return Sunday around noon.
The Nantahala Outdoor Center also has a Zip Line and Ropes Course available for an additional $45.
Cash, check or PayPal at the next 2 meetings. If you prefer PayPal, please send me an email requesting a PayPal invoice.
Website and Photos
Did you have a phone at summer camp? Did you take pictures? Give the webmaster something to do; upload them.
This is step 1: Get people to upload pix here:https://bsa351.org/upload-your-pictures-its-easy/
Step 2: Enjoy!
DUES: We are in good shape with our dues. Thank you everyone! If you have doubt about your status please contact Mr. Lang.
Meetings:
Next Meeting July 12th
Next PLC: July 26th
Merit Badges:
July – Whitewater/Canoeing/Watersports/Aviation
Outings:
Summer Camp!
NYLT
River Rafting July 23rd.
OA info:
Troop 351 elected to 3 (three) OA positions…including Chapter Chief!
Next Chapter Meeting: August 5
Round Table Location: First United Methodist Church
120 Greene St. Huntsville, Al.
2020-2021 Planning Calendar
| | | | | | | |
| --- | --- | --- | --- | --- | --- | --- |
| Month | Location | Merit Badge & Program | COH | PLC | Holidays | Schools Out |
| September | Cavern Cove Shooting | Camporee Planning | XXXX | | 2nd Labor Day | |
| October | Camporee | Citizenship in the Community | | XXXX | | 5-9 & 30(1/2 day) |
| November | Biking Redstone Arsenal | Physical Fitness | XXXX | | 11th Vet & 26th Thanks | 11, 23-27 |
| December | Climbing (Highpoint Gym Huntsville) | Citizenship in the World | | XXXX | 25th Christmas | 18(1/2 day) & 21-31 |
| January | Fort Morgan | Indian Lore/Archeology | XXXX | | 1st NY & 18th MLK | 1-5 & 18 |
| February | Backpacking | Backpacking/Camping/Cooking/Camping/First Aid | | XXXX | 15th Presidents Da | 12(1/2 day) & 15 |
| March | Zombie Shooting @ Cavern Cove | E-Prep/Geology | | | | 15-19 |
| April | Talladega | Traffic Safety/Automotive Maintenance | | XXXX | | 23(1/2 Day) |
| May | Backpacking | Backpacking/Camping/Cooking/Camping/First Aid | XXXX | | 9th Mom & 31st Mem | 26 Last Day |
| June | Summer Camp | Personal Management | | XXXX | 20th Dad | |
| July | Ocoee White Water Rafting | Whitewater/Canoeing/Watersports/Aviation | | | 4th Independence | |
| August | Watersports (Tubing/Swimming/Fishing) | Whitewater/Canoeing/Watersports/Aviation | XXXX | XXXX | | 5th First Day |
| September | Horseback Riding | Pulp & Paper/Inventing/Game Design | | | 6th Labor Day | |