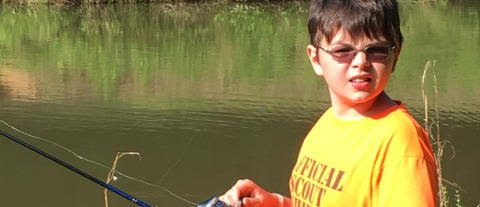 Welcome to the Troop 351 Website!
We meet on Monday nights 7-8:30 pm at Asbury United Methodist Church,
in the Hope Building (980 Hughes Road).
Announcements (Updated July 6):

For the next few months we will be meeting at the Summit 7 office building in Providence. We have plenty of space for social distancing, AC and bathrooms. Be sure to continue to bring your folding chair. In addition to the office building there is a nice outdoor space across the street that we can utilize as well.
2 Parade Street Huntsville, Al.
Park at the front of the building and use the door under the Summit 7 Sign closest to the grassy field.
Tonight will be a planning meeting as we map out what we are doing for the next few months of meetings and also start working on our annual calendar for next year. Come with your thinking cap on. We will also talk about summer camp and the canoe trip.
Weekly Meetings Details
Meetings times will be from 7pm – 8pm with no game time.
No use of group tables, everyone will sit in their own chair utilizing appropriate social distancing.
For indoor meetings we will ensure proper sanitation and adequate ventilation.
We encourage scouts and participants to practice measures they feel needed to protect their individual health and safety.
Continue to encourage your fellow scouts to join us each week.Feel free to invite scouts to join us from other troops if their troop has not resumed meetings and outings.
Payments regarding dues, outing fees, or class "B" shirts

PayPal: To send the Troop money through PayPal, click "Send Money" in PayPal and set the recipient to paypal@bsa351.org .
Check Drop Off

GigaParts, 1426 Paramount Dr, Huntsville, AL 35806
Monday – Saturday from 9am – 6pm
Please be sure it is sealed up in an envelope and labeled with your name and Troop 351 payment.
New Health Forms

Every year we all have to update our health forms and this year it is even more important. For 2020 the BSA health forms have changed and regardless of the date on your previous form we would like everyone to update to the new form. Below is a link to the form for you to complete and turn in to me.
We are always on the lookout for new leaders and parents that want to get more involved. Please let us know if you are looking for ways you can help the troop.

You can be a registered leader, merit badge counselor, trip planner, service project coordinator, etc.
Merit Badges:
Remember we are still performing Scoutmaster conferences and signing off rank/advancement requirements during this time.
If you have not done so please use the link to sign up for any needs you might have.
Once you sign up one of the adult leaders will be in touch with you to help.
Camp Connected:
We shop online, receive our news from online sources, go online for entertainment, and stay connected to friends and family through online social media. So why not camp online? The Greater Alabama Council is pleased to offer a unique summer experience for Scouts BSA participants focused on fun and learning. Camp is about making new friends, discovering adventure, building memories, and of course advancement. Camp Connected brings you those incredible experiences of camping and places them right in your home from the comfort of your favorite chair. With Camp Connected the fun of camp is just a click away. Camp Connected will feature over 30 merit badge offerings you can choose from. Scouts can take 4 merit badges per week, participate in virtual campfires, flag programs, online activities, digital contests, and more. Two Weeks have been scheduled for this 21st century camping adventure:
June 14-18 June 21-24
Register Today!
Camp User Guide
Cyber Old Indian Summer Camp:
The Blue Ridge Council is excited to announce the launch of our Cyber Old Indian Summer Camp Program! This is an interactive experience like no other! Our summer camp staff designed this unique experience to provide Scouts as close to Traditional summer camp adventures as possible.
https://scoutingevent.com/551-CyberOldIndian2020 Scouts BSA from anywhere in the country are welcome to participate.
What happens at Camp Old Indian Virtual Summer Camp?•
Camp starts with a welcome session Sunday afternoon and runs through Friday Evening with our live campfire programs for the entire family on Sunday and Friday nights•
You can choose from 33 Merit Badge programs offered during this virtual experience.(we plan to add more merit badges as details are finalized)
Register for half and full-day merit badge classes – just like being at camp.
We have bonus optional program periods for you in the evenings – at no additional cost.
You will be able to interact with your instructors because we will limit each merit badge to allow for more focused and personal interaction with other Scouts and instructors.
Materials for your selected merit badges will be made available for pick up locally to each district or at the council office at 1 Park Plaza. These boxes will be shipped for Out of Council participants.
Scouts can participate virtually in activities including daily flag ceremonies, competitions, hear guest speakers, great songs from our camp staff, and other opportunities to interact with fellow Scouts and staff.
We are starting with two weeks of Camp Old Indian Virtual Summer Camp. Pay attention to the registration deadlines so we can prepare materials for you in time for your week of camp. Though that have already preregistered, note your Scout's merit badge schedules are now open for their selections. Sign up for as many classes as you want each week and work on all the merit badges that interest you! We look forward to having you join us for Camp Old Indian Virtual Summer Camp 2020!
OA info:
Round Table Location:

First United Methodist Church
120 Greene St. Huntsville, Al.

Find us Online!