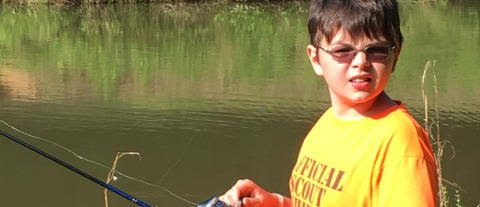 Welcome to the Troop 351 Website!
We meet on Monday nights 7-8:30 pm at Asbury United Methodist Church,
in the Hope Building (980 Hughes Road).
Current Announcements (July 8th)

Announcements:
We have several boys working on presenting their Eagle Project proposals to the committee. Please be patient as we try to get everyone scheduled as quickly as we can.
Annual Planning Meeting August 18th

All scouts please mark your calendar for the afternoon of August 18th for our annual planning meeting. We will work to planning the themes and outings for each month for the next year. Be sure to come so your voice will be heard.

Several of you still owe fees for summer camp. Please get with Mr. McIntosh ASAP to get this settled.
We will be scuba diving August 2nd – 4th off Panama City Beach

If you want to go on the August scuba trip Mr. Ramsey needs a hard confirmation now.
We need to have 20 confirmed participants for the trip to work, please let us know ASAP.

Class "B" for the Summer

We will wear our class "B" shirts for meetings this summer till school starts back.
If you have a board of review you will still need to come in your full class "A".
Meetings:
Next Meeting: July 8th (tonight)
Next PLC: August 26th
Annual Planning Meeting: August 18th
Merit Badges:
July: Swimming, Scuba & Whitewater
Outings:
July: Nantahala Outdoors Whitewater Rafting July 20th – Trekmaster Mr. Sperr

DEADLINE TO SIGN UP – MONDAY JULY 8TH (TONIGHT)
When: Leaving Asbury July 19th @ 1:00pm, returning on Sunday, July 21st early afternoon
Who: Scouts & Registered Adult Leaders

If you didn't get checked off as a swimmer for summer camp, let Mr. Sperr know

Cost: $94.00 for rafting, camping, food and transportation

$43.00 for the optional zipline and ropes course on Saturday morning
Please send me an email if you'd like to sign up for this trip. You can bring a check or cash to the meeting on Monday or you can paythrough PayPal. For PayPal, transfer money to paypal@bsa351.orgor you can use the Activities registration page in Troopmaster. Need access to Troopmaster? Send me an email.

August: Panama City Beach Scuba Diving 2nd – 4th – Trekmaster Mr. Ramsey
OA info:
Next Chapter Meeting: Off for the Summer
Round Table Location:

First United Methodist Church, 120 Greene St. Huntsville

Find us Online!