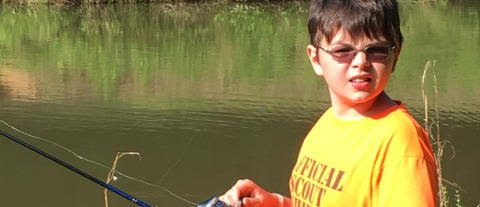 Welcome to the Troop 351 Website!
We meet on Monday nights 7-8:30 pm at Asbury United Methodist Church,
in the Hope Building (980 Hughes Road).
Current Announcements (December 2)

Announcements:
Announcements:
Michael Pagan-Selby Eagle Project Work Day

Hello all! I'm holding the second workday for my Eagle Project this Saturday, November 23rd. We'll meet at my house at 1pmto start work, building the remaining two benches and polishing up the ones we made last time. If you can't stay the whole time, that's perfectly fine! Every bit helps. Here are the details:

Saturday, November 23rd,1:00 PM to 5:00 PM
109 Arborwood Drive, Madison, AL 35756
Bring mallets and hammers if you can
Pizza & drinks will be available

Jake Gaertner Eagle Project Work Days

December 8th 1pm – 4pm & December 15th 1pm – 4pm
Will be making repairs to the parking lot, installing a basketball goal and painting court lines for basketball
Food and drinks will be provided
More information to come

Time to Collect Annual Dues

It is time again to collect dues for the upcoming year ($85 Scouts/$36 Adults).
We will begin collecting dues at meetings and would like to have all payments in by Monday, November25.
If I can answer any questions or you would like to know the exact amount in your scout account, feel free to email me.
I can also provide the balance at the time of payment. Thank you for your help!
Paul McIntosh – paulmcintosh@knology.net

Holiday Food Box Service Projects

In order to give back to Asbury, our community, and worldwide we will be participating in Asbury's Holiday Food Box collection.
Each patrol will be responsible for filling a holiday food box, instructions attached.
This is a great opportunity for us to give back!

Summer Camp Research

We will continue our summer camp discussions and decide on a location at the November 18th meeting.

January Trip

Put on your thinking camps and come up with some ideas. We planned on going to the Yorktown but they are full.
As a backup we looked at Fort Morgan but they are also full.
We are still working on the fort but we need some other ideas for our January trip if we cannot make the fort work.

We are always on the lookout for new leaders and parents that want to get more involved. Please let us know if you are looking for ways you can help the troop.

You can be a registered leader, merit badge counselor, trip planner, service project coordinator, etc.

Philmont Crew Weekly Training Hikes

If you are not in the Group Me then please let Mr. Sperr know so you can get signed up.
For those of you signed up for the 2020 Philmont expedition we will be having weekly training hikes on Sundays
Rainbow Mountain at the West end of Oakhurst Drive in Madison
Bring good hiking shoes, trek poles, water, snacks and any gear you want to start training with, loaded packs are recommended.

Yearly Planning Calendar
· Holiday Meeting Schedule
o November 18th: Regular Meeting (Operation Christmas Shoe Box Due)
o November 25th: Regular Meeting
o December 2nd: Regular Meeting (Holiday Food Boxes Due)
o December 6th: Huntsville Highpoint Climbing Gym Overnight
o December 9th: Regular Meeting
o December 16th Regular Meeting
o December 23rd: NO MEETING
o December 30th: Advancement and Merit Badge Workshop (no regular meeting)
o January 6th: Regular Meetings Return (& PLC)
Meetings:
Next Meeting: November 25
Next PLC: January 6th
Merit Badges:
November: Camping/Backpacking/Hiking
Outings:
November 15th -17th

Backpacking at Savage Gulf

December 6th

Huntsville Highpoint Climbing Gym Overnight
OA info:
Next Chapter Meeting: November 7th
Round Table Location:

First United Methodist Church
120 Greene St. Huntsville, Al.

Find us Online!